Olivia and Humphry have a safe, comfortable, enviable life. Their condo is well-adorned with fancy knick-knacks, their social media presence is meticulously groomed, and they never fight. Or laugh. Or kiss. Or talk very much.

Unexpectedly, Olivia's lover-- id-driven Officer Kirk Patrick --shows up, trailing a man-eating tiger which takes up residence right outside, threatening to devour anyone who opens the door. Tigers may be dangerous, but there might be something worse inside.
CREATIVE TEAM
Stage Management Nat Di Mario
Scenic Design Matt Carlin
Assistant Scenic & Props Design Caspin Jones
Lighting Design Kate Ducey
Costume Design Kristy Hall
Sound Design Aj Surasky
Graphic Design Sarah Stec
Mark Chrisler is a playwright, monologist and podcaster whose work includes Worse Than Tigers, Teatime at Golgotha, The Art of Painting and Phonies Frauds and Fakes: A Play That is Absolutely Not About My Ex-Girlfriend. His plays have been developed and produced at ACT, The Milwaukee Repertory Theatre, The Stella Adler Studio, Ilkhom Theatre, the side project, A Red Orchid and many more. He's published by Broadway Play Publishing and Smith and Krauss and holds an MFA in playwriting from Ohio University. He also writes, produces and hosts The Constant: A History of Getting Things Wrong, a non-fiction podcast about exactly what it says it is.
Jaclyn Biskup is a director and producer working in theatre, television, and film. She is the recipient of an Emmy and Peabody nomination for her work on the digital series, THE SECRET LIFE OF MUSLIMS and currently works as an associate producer at New Ohio Theatre. She is the assistant to Tony Award winning director Anna Shapiro on the Broadway debut of STRAIGHT WHITE MEN (Young Jean Lee) for Second Stage at the Helen Hayes. Her work in the theatre spans nearly two decades. As the founding artistic director of The Mill, she has directed and produced over 20 productions including the Chicago premieres of VENUS (Suzan-Lori Parks) and THE PRIVATE OF LIVES OF ESKIMOS (OR 16 WORDS FOR SNOW) (Ken Urban.) In NYC, work directed includes NICHOLAS, MAEVE, MARIANNE (Matthew Stephen Smith) one of Indie Theatre Now's 20 Best of NYC Fringe, HOT STEAMS (Zach Wegner), and IT'S JUST WEIRD NOW (Halley Feiffer). Her work has been seen at MCC, Rattlestick, Dixon Place, and the NYC International Fringe. She has assisted on productions at Steppenwolf, The Public, and The American Musical Theatre Workshop. She has worked on digital projects for PBS NOVA, Delta Air Lines, Caltech, Harvard, and others and holds a BA in Theater from Northern Illinois University and an MFA in Directing and Theatrical Production from Northwestern University.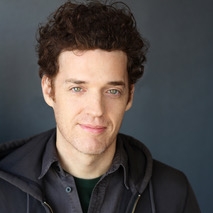 Film: Long John (Lead Actor Nomination – BEST International Film Fest – Karlsruhe, Germany 2017), Teenage Mutant Ninja Turtles (Paramount) Upcoming: Girl Clown (Little Fairy Films) TV: Vinyl (HBO), Person of Interest (CBS), The Art of Hospitality (Eko Digital). Theatre: Hot Steams (NYFringe and Planet Connections – Supporting Actor Winner) The Greater & Lesser Edmunds of the
World (Greenhouse Ensemble). www.braesonherold.com
Nicholas, Maeve, Marianne (NYC Fringe, directed by Jaclyn Biskup), All My Sons (Weston Playhouse), 4000 Miles (Philadelphia Theatre Company), Dracula (Actors Theatre of Louisville), Guess Who's Coming To Dinner (Repertory Theatre of St. Louis), Yale Repertory Theatre, Cherry Lane Theatre, Fault Line Theatre, Francis Black Projects and more. TV/Film: "Law and Order: SVU", "Blacklist: Redemption", "The Good Wife", "Person of Interest", "Blue Bloods", "Bull", The Rewrite (with Hugh Grant), To Whom It May Concern, Passaic, Finding Commodities and multiple web series'. Shannon has worked as a voice and speech coach on The Glass Eye's production of The Tempest and Rider University's A Flea in Her Ear, as well as an acting, audition, and dialect coach. BFA: UC Santa Barbara. MFA: Yale School of Drama.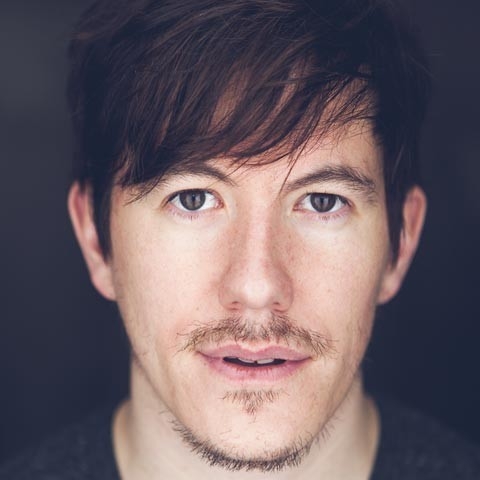 ZACH WEGNER Recently appeared in The Glass Menagerie with The Hypocrites in Chicago and Joe Orton's Loot at The Westport Country Playhouse. New York: God Steeling (Theater 54), Hot Steams (45 Bleecker & NY Fringe), Organic Shrapnel (Theater 54) The Other Day (The Robert Moss), The Deep Throat Sex Scandal (45 Bleecker), Rich Boyfriend (The New Group), Harold Pinter's A Slight Acheand The Lover (Cellar Door). Regional: The Other Day (Pilsen), The Skin of Our Teeth (Bristol Riverside), Never the Sinner (TheatreWorks). Television: "Law & Order: Criminal Intent." A graduate of The School at Steppenwolf, The British American Drama Academy and is often found at HB Studio.